The Boat Race Company Limited, in partnership with Oxford University Boat Club, Oxford University Women's Boat Club and Cambridge University Boat Club, hosted The Gemini Boat Race 2023 Crew Announcement in London at Apothecaries' Hall, Blackfriars.
The Boat Race commands the most vigorous physical and mental preparation in the world of rowing. Not only does it require vast attentiveness from the coaches and support teams but also supreme commitment and discipline from the student athletes themselves.
The event, hosted by Andrew Cotter, announced the 36 crew members who have won a coveted place in their Blue Boat.
Chair of The Boat Race Company Ltd, Siobhan Cassidy said:
"Today 36 dedicated students representing 9 nationalities, all of whom are brilliant athletes, are announced as the crews for The 2023 Gemini Boat Race. The crews are led by their four presidents, Tassilo, Sara, Ollie and Caoimhe and backed by four world class coaches, Sean, Rob, Paddy and Andy. We all have a part to play in The Boat Race but when the Umpire yells Go! on Sunday the 26th, it really is all over to the crews, so let me end by congratulating them in advance and may the crews have their best performance yet!".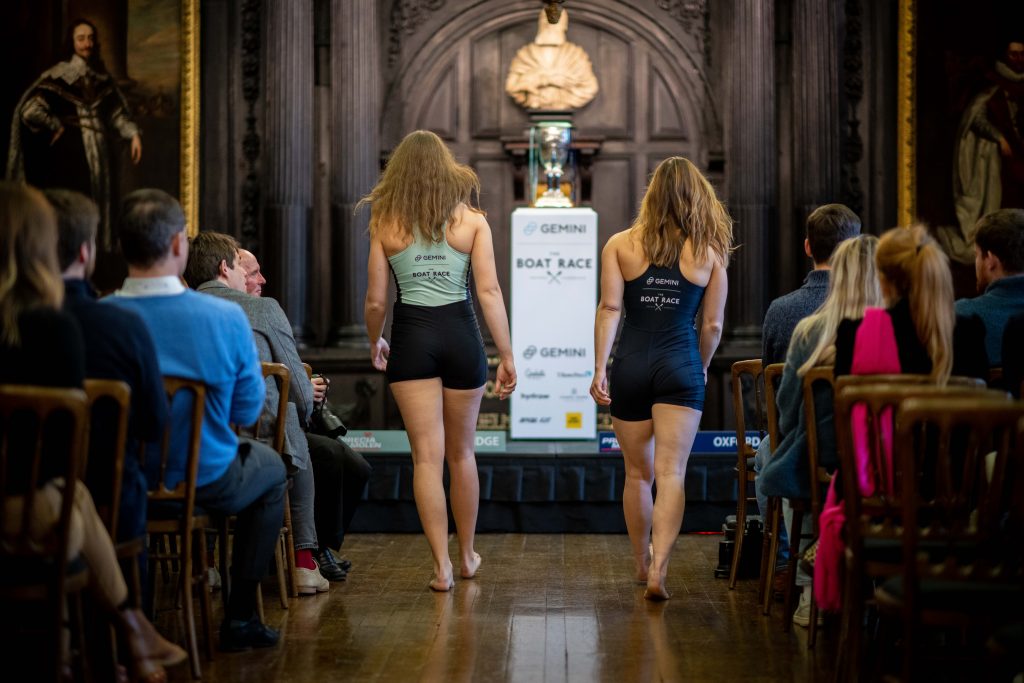 Stefanie Ramezan, Head of UK, Gemini  said:
"To every rower in the room today, I'm sure I can speak on behalf of everyone in congratulating the crews on their outstanding efforts to date in reaching this point. As we celebrate their involvement in this years' race, we're also working to pave the way in engaging more young people into sport. We very much hope our continued funding and support in this partnership will continue to grow and highlight the inspiring work of The Boat Race Fund and partner organisations. In this way, we can continue to make a lasting difference to the lives of young people and their communities."
Download the Full Blue Boat Programme below:
Full Blue Boat Programme
The Gemini Boat Race 2023 Crews
OUWBC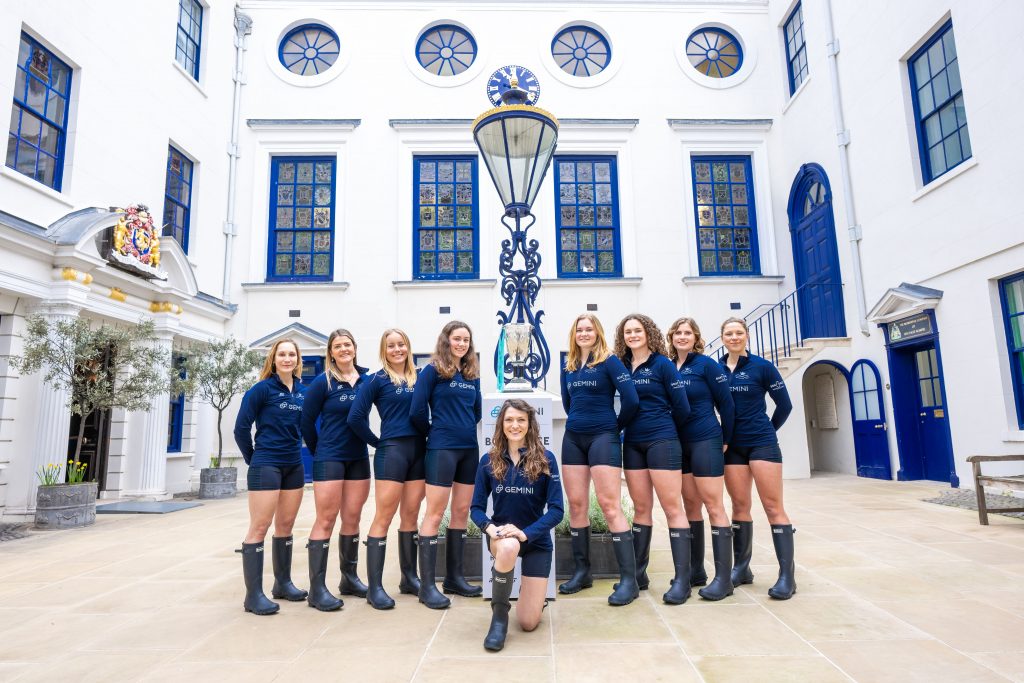 Bow: Laurel Kaye (Worcester) 
Claire Aitken (Oriel) 
Sara Helin (St. Peter's) 
Ella Stadler (Exeter) 
Alison Carrington (Hertford) 
Freya Willis (Magdalen) 
Sarah Marshall (Jesus) 
Stroke: Esther Austin (St Anne's) 
Cox: Tara Slade (St Peter's) 
CUBC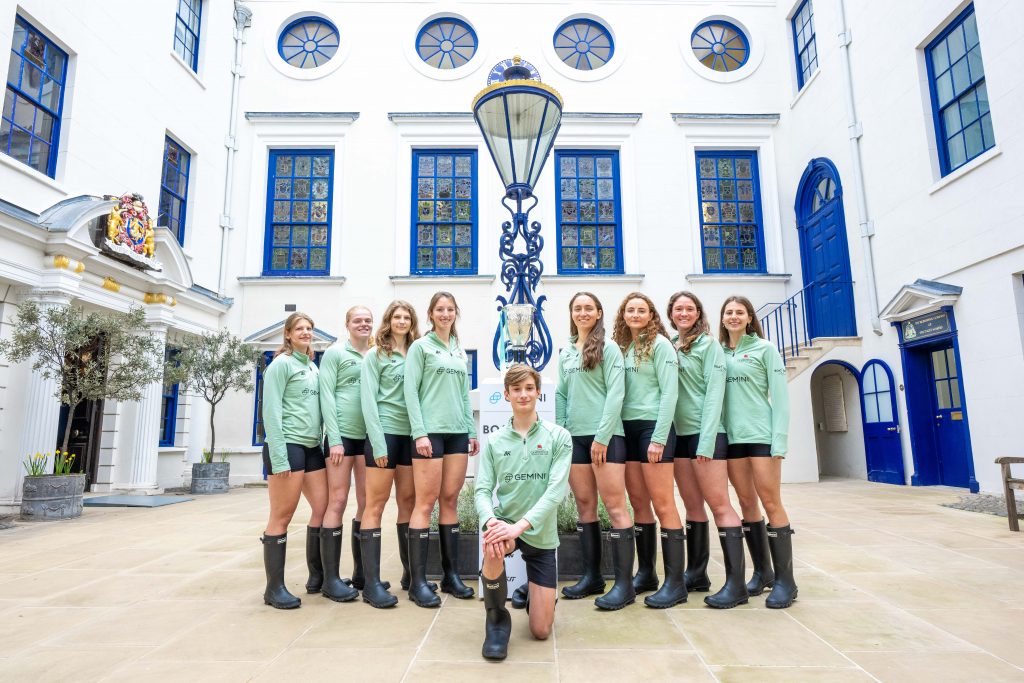 Bow Carina Graf (Emmanuel) 
Rosa  Millard (Trinity Hall) 
Alex Riddell-Webster (Murray Edwards) 
Jenna Armstrong (Jesus) 
Freya Keto St. (Edmund's) 
Isabelle Bastian (Jesus) 
Claire Brillon (Fitzwilliam) 
Stroke: Caoimhe Dempsey (Newnham) 
Cox: James Trotman (Sidney Sussex) 
Oxford Men's Blue Boat (Average Weight minus cox 91.95kg)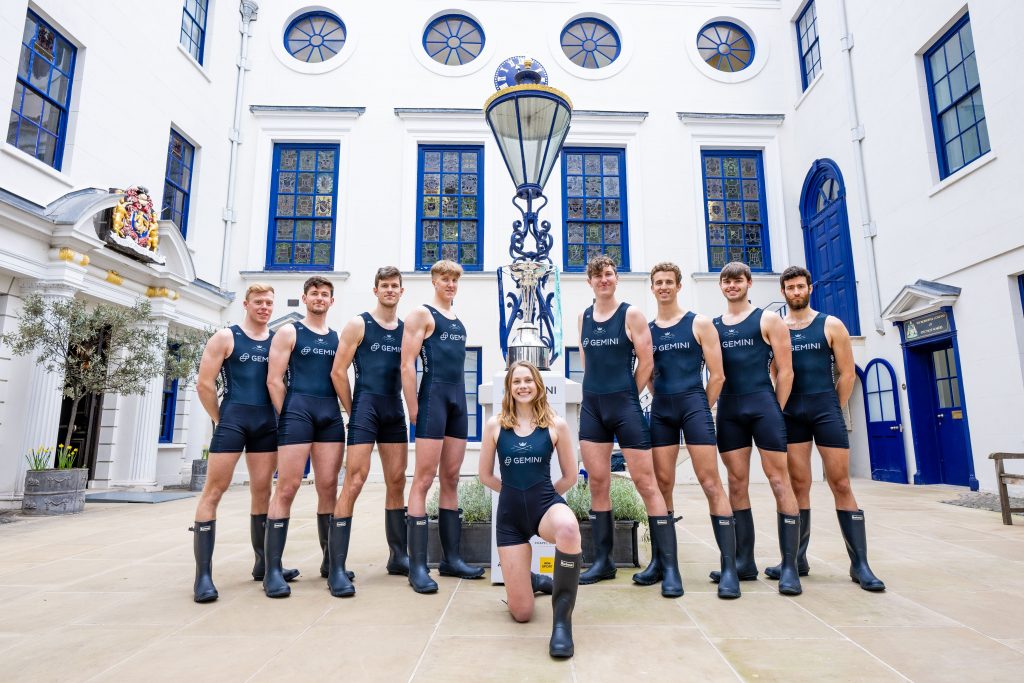 Bow: James Forward – 85.8kg (Pembroke) 
Alex Bebb 95.6kg (St. Peter's) 
Freddy Orpin 93.2kg (St. Catherine's) 
Tom Sharrock 94.6kg (Magdalen) 
James Doran 99kg (Oriel) 
Jean-Philippe Dufour 87.2kg (Lincoln) 
Tassilo von Mueller  92kg (Hertford) 
Stroke: Felix Drinkall 88.2kg (Wolfson) 
Cox: Anna O'Hanlon 58.2kg (Somerville) 
Cambridge Men's Blue Boat (Average Weight minus cox 89.15kg)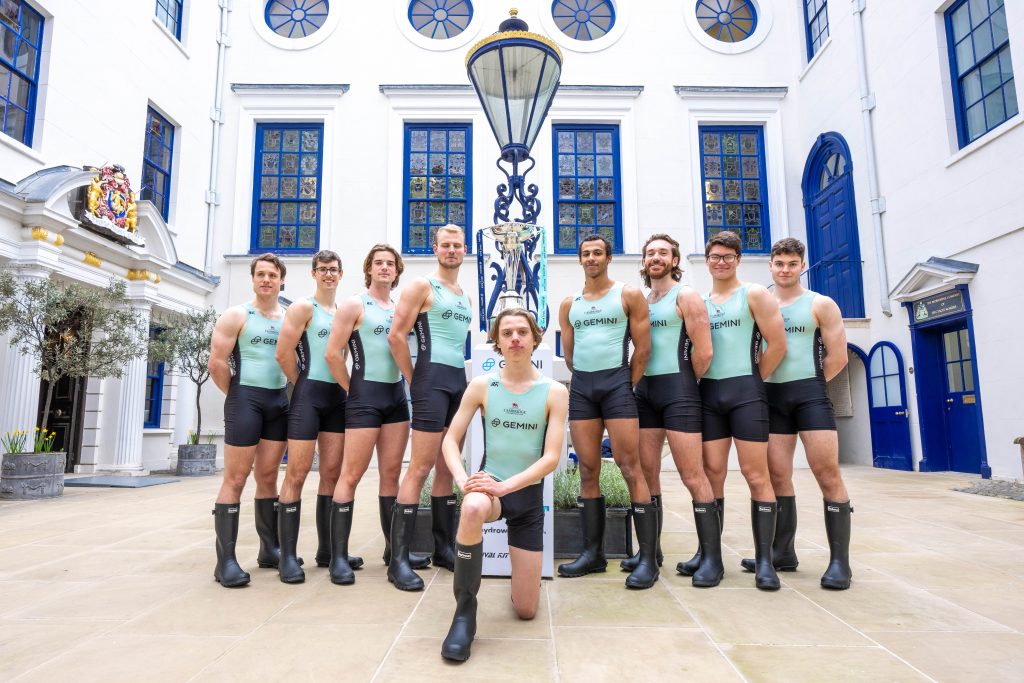 Bow: Matt Edge 79.2kg (St Catharine's) 
Brett Taylor 90.8kg (Queens') 
Noam Moulle 87.4kg (Hughes Hall) 
Seb Benzecry 91.8kg (Jesus) 
Thomas Lynch 97.2kg (Hughes Hall) 
Nick Mayhew 85.6kg (Peterhouse) 
Ollie Parish 91.6kg (Peterhouse) 
Stroke: Luca Ferraro 89.6kg (King's) 
Cox: Jasper Parish 59.2kg (Clare)